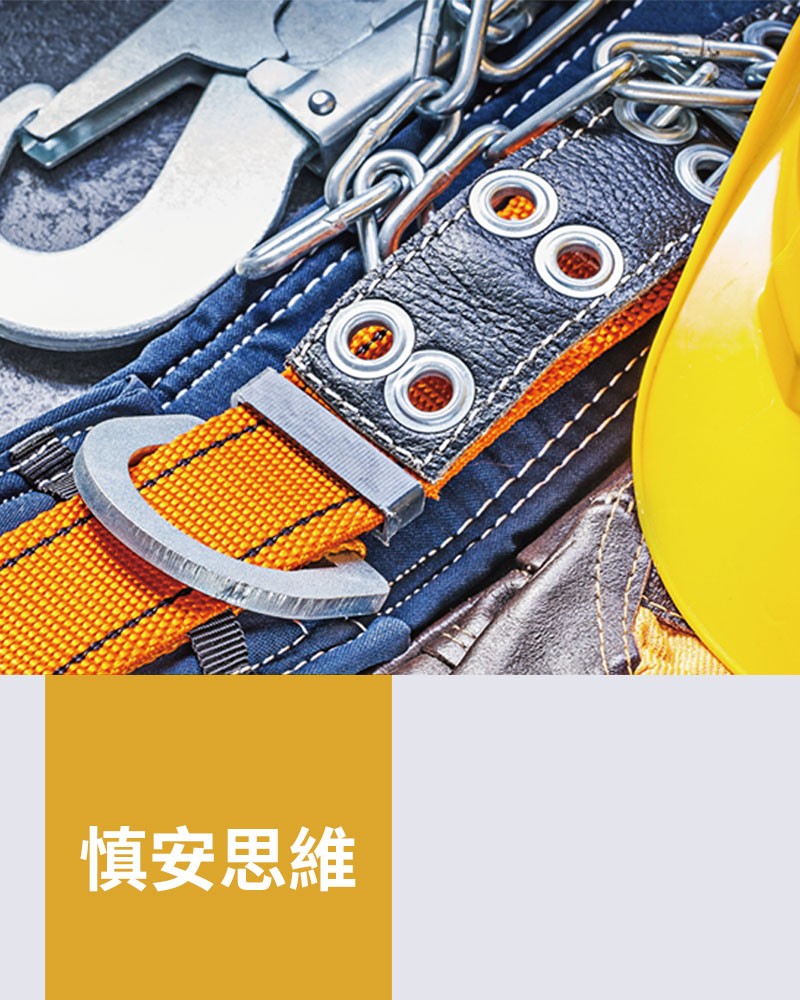 Prudent Thinking
The OUCC is committed to the provision of a safe and healthy working
environment and have made "zero accident, zero injury, and zero pollution"
our goal. We have also complied with and introduced the relevant international
SHE standards and regularly review the implementation of environmental
health and safety to achieve protection of the global environment and the
safety and health of our employees.
The OUCC supports "responsible" industrial development and improvement
in collaboration with the Taiwan Responsible Care Association (TRCA).
We are committed to the pursuit of balanced industrial safety, health, and
environmental protection in accordance with the purpose of the TRCA.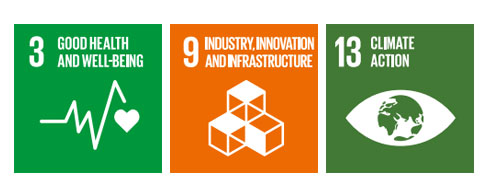 2019 Sustainable Performance
Accumulated record of

4,310,000

disaster-free man-hours
100% of freight forwarders have acquired the OHSAS 18001 occupational health and safety management certification
The

7

operational environment tests are in compliance with the relevant standards
Labor representatives accounted for 50% of the occupational health and safety committee members
Safety management is one of the most important issues in the chemical industry, and is also the primary concern of our stakeholders. Therefore, OUCC continues to work on the internal chemical safety management system for a long time, applies the concept of potential risk assessment as "only safer, no safest" in production and manufacturing processes, and evaluate possible disasters through pre-conception and simulation. This attitude contributes to the establishment of a comprehensive approach to "Prevention Measures", "Chemical Transportation Safety", "Manufacturing Process (Plant) Safety"and the"Emergency Contingency Plan". We apply simulation to
predict the occurrence of possible disaster situations, and make appropriate corrections to address deficiencies or shortcomings, continuing to improve safety management at all our plants.