Solvent & Amine Chemical Correlation Diagram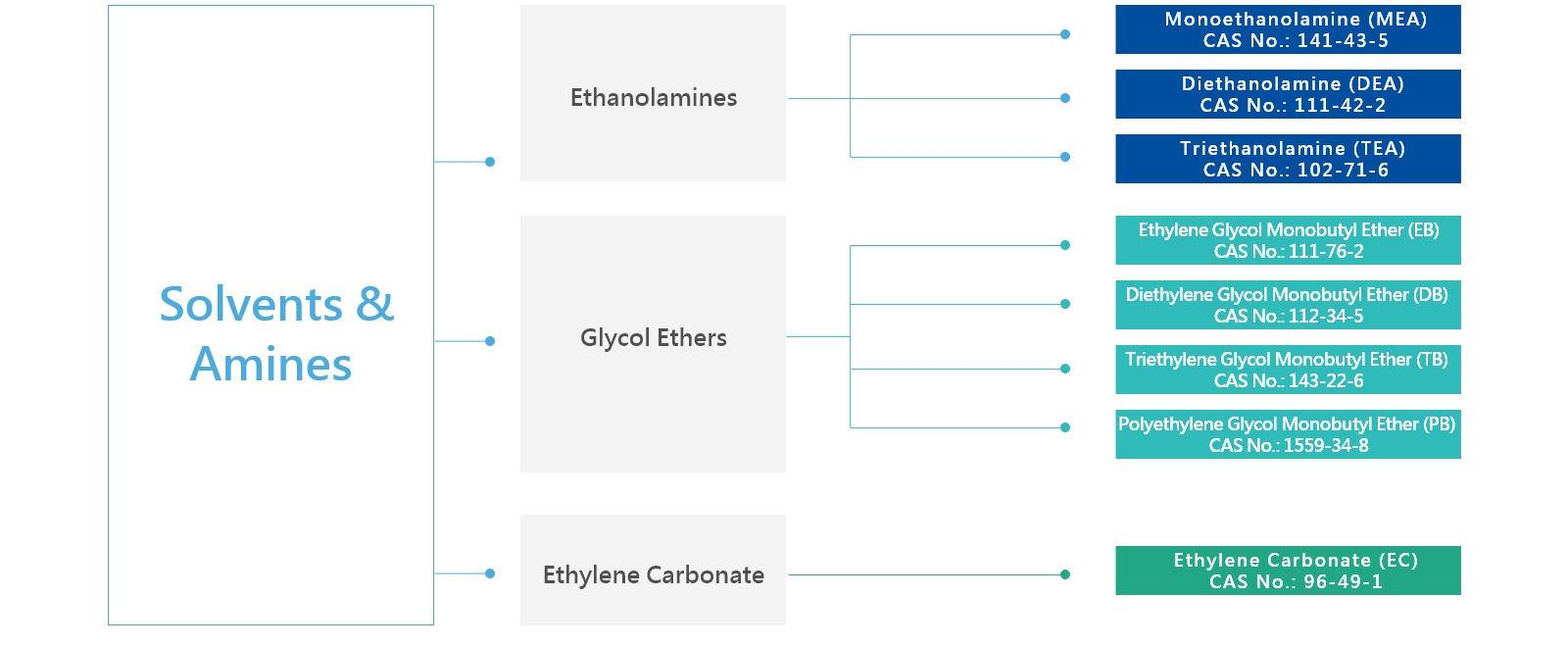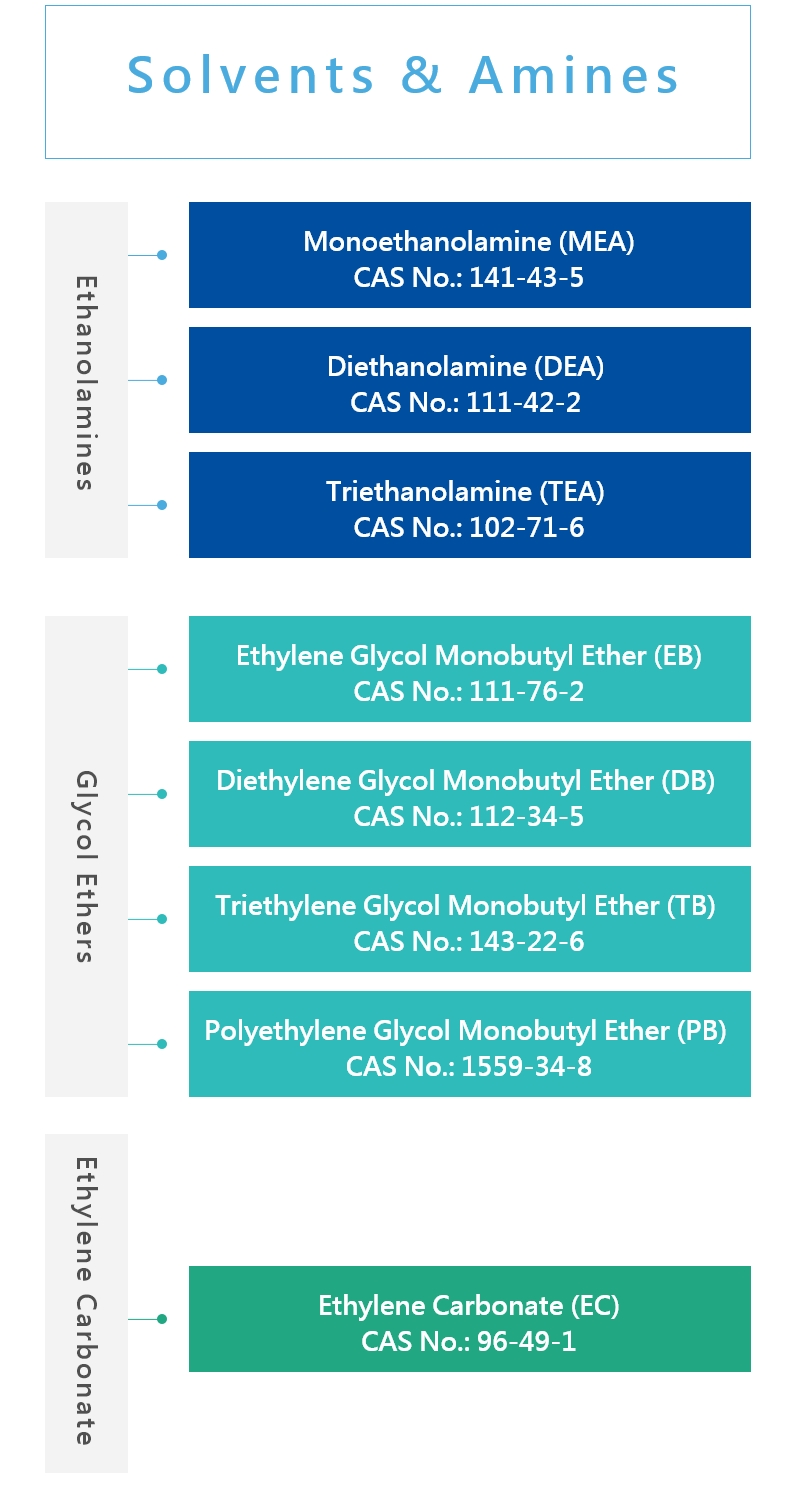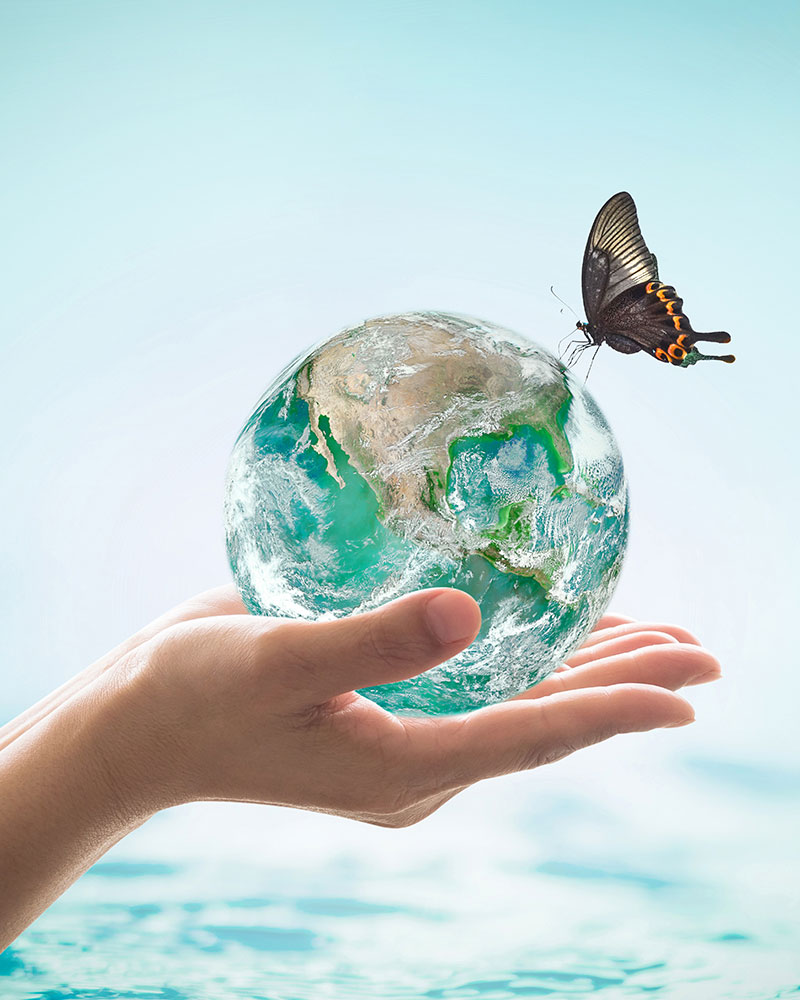 Product Description
Ethanolamines
EA, with production capacity of 40,000 MT per annum, ethylene oxide and liquid ammonia as feedstock, launched production in 2001. EA is generously used in detergents, shampoos, cosmetics, pharmaceutical intermediates, electronic cleaners, water treatment, metal surface treatment, and PU bridging agent.
Ethylene Glycol Monobutyl Ether
Ethylene glycol monobutyl ether, with ethylene oxide and n-butanol as feedstock, production capacity of 30,000 MT per annum, launched production in 2018. Featured as high-boiling solvents, alcohol ether series are commonly used in coatings, inks, electronic cleaners, and brake fluids.
Ethylene Carbonate(EC)
With production capacity of 60,000 MT per annum and production launched in 2001, EC is mainly used in non-phosgene polycarbonate, lithium battery electrolyte, super absorbent resin, and lubricating oil.
Advantages
Ethanolamine series products
As the sole manufacturer of ethanolamine series in Taiwan, the high-purity chemicals produced are mainly supplied to the domestic market, and with the rest exported to mainland China, Southeast Asia, Europe and America. Triethanolamine (TEA), being under the United Nations' Chemical Weapons Control (CWC), can now be supplied steadily to customers to fulfill domestic demand and enhance market competitiveness.
Glycol Ether series products
Being the only manufacturer in Taiwan, as well as an important one in Asia, the high-purity glycol ether series of the company not only meet the domestic needs, but also exported to various parts of the world.
Ethylene Carbonate
Being the only manufacturer in Taiwan and of the world's largest single production output, EC, with a green process using ethylene oxide and carbon oxide as feedstock resulted in the reduction of GHG emission, is mainly used in non-phosgene polycarbonate (PC).