Surfactant & Performance Chemicals Correlation Diagram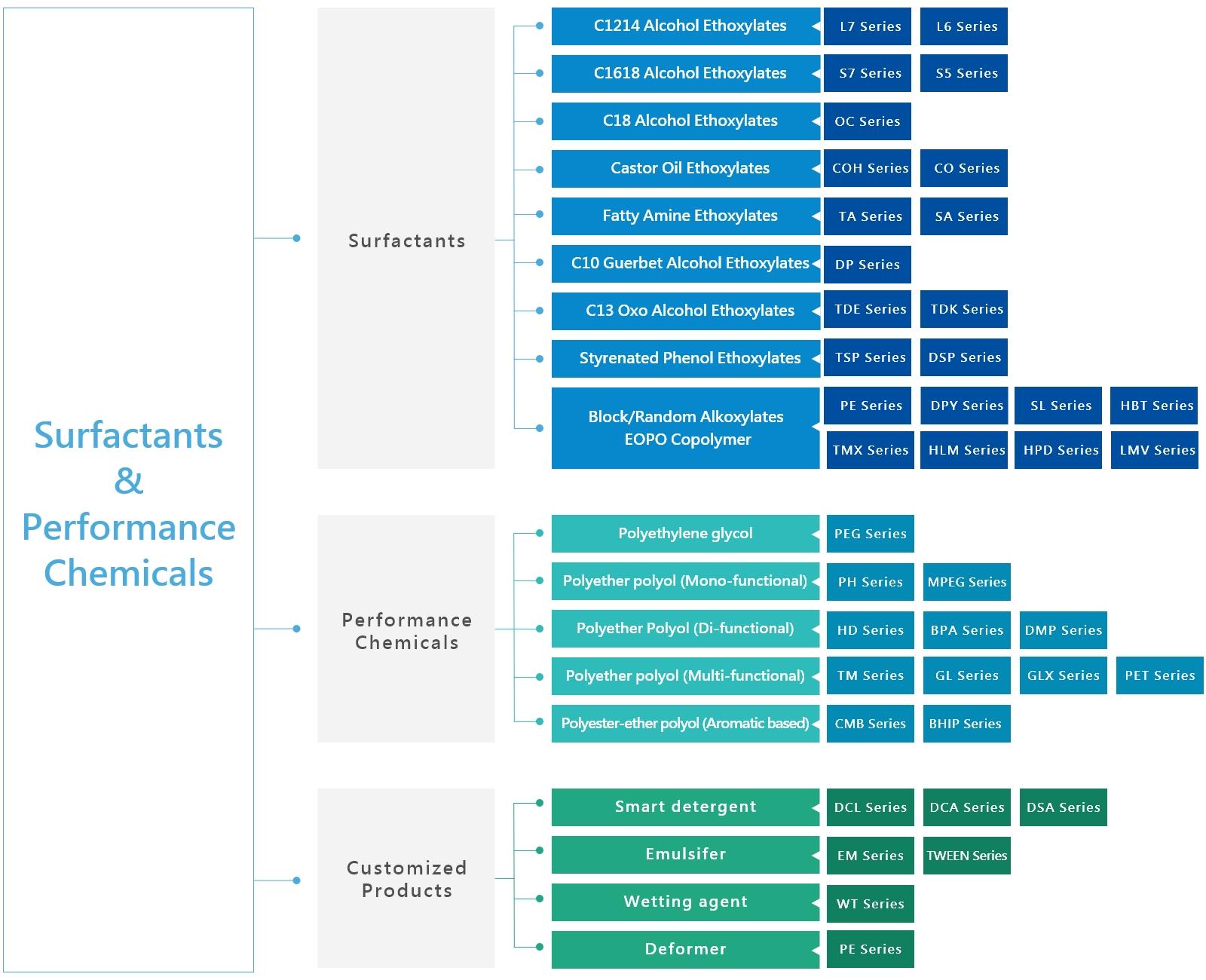 Product Description
Interface Chemicals
The interface chemicals, with a variety of functions such as emulsification, cleaning, lubrication, thickening, dispersion, defoaming, penetration, and antibacterial, can be widely used in the industries of fabric cleaning, personal care, dyeing & finishing, leather additives, water treatment, rubber, pesticides, paints & inks, printing & coating, metal processing and electronics.
Functional Materials
Innovative thinking has enabled OUCC to provide customers with monomers of multiple functions, which include hydrophilic, lubricating, antistatic and other properties to be used in UV curing resin, polyester, rubber and plastic modification and so on.
Customized Products
Combining interface chemistry and material technology, OUCC provides customization and formulation services to the satisfaction of the customers, of a win-win solution.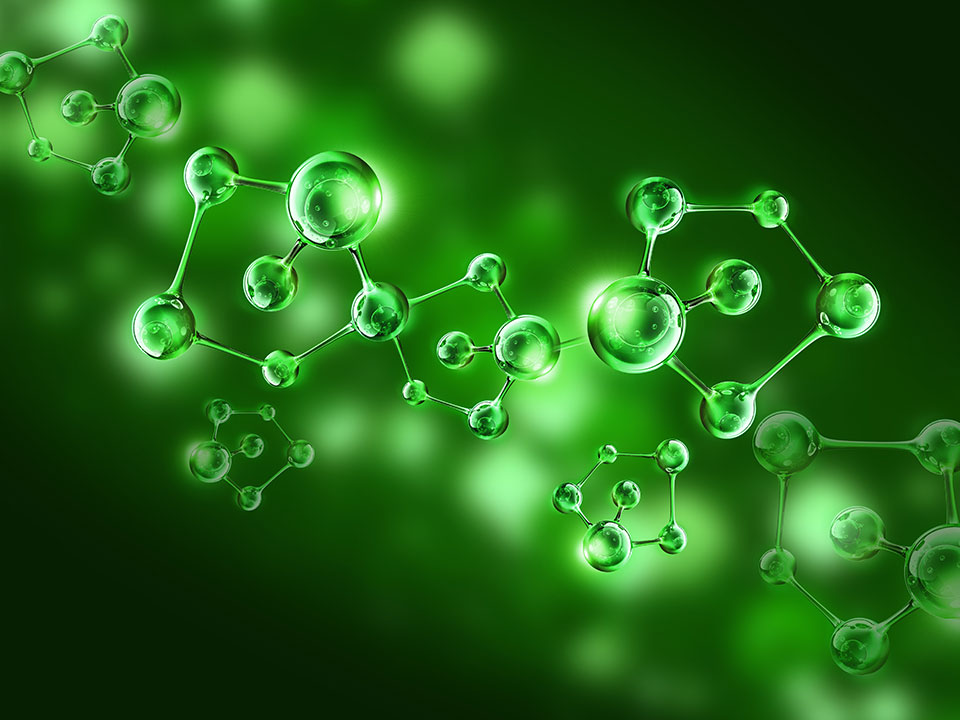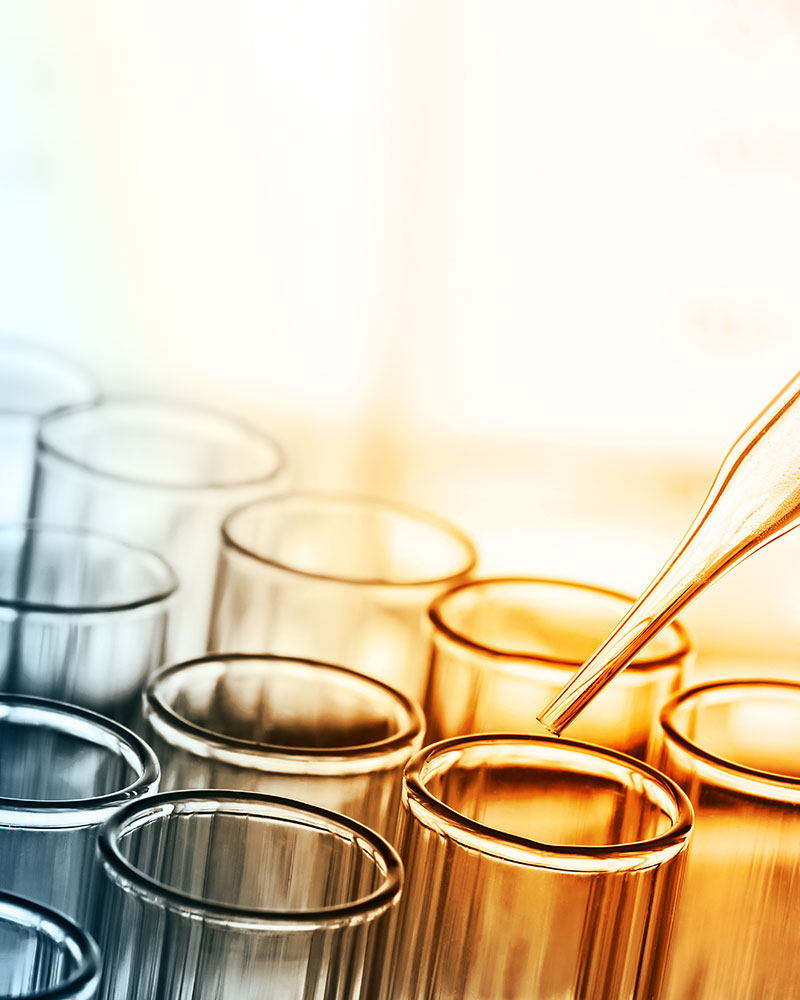 Advantages
With the vantages of a top R&D and technical team, "professional" and "scientific" viewpoints, and self-owned ethylene oxide as feedstock, OUCC can provide the market with "safe", "environmentally-friendly" and "sustainable" green chemical products and services in use of its advanced process technology and equipment, to help solving problems for customers.