Vision of OUCC's Innovative R&D
Become the helmsman in the petrochemical and specialty chemical industry; accelerate the development of core technology and new high value-added products to enhance the competitive advantage in the industry.
Increase domestic and international exchanges, and move towards the development of multiple fields including specialty chemicals, biodegradable polymer materials, and medical biotechnology, to create new value in the industry.
Nurture talents, strengthen R&D capabilities, strive towards the enterprise of excellence.
OUCC's highly educated R&D team comprises up to 87% of the members holding Bachelor's, Master's, or PhD degrees. The high-tech research fields in which OUCC invested in not only help to expand core industry business applications, but also adapt to market changes and future development trends of chemical materials. OUCC actively develops new products in different domains based on the business strategy of product diversification.

Departments including Material Development, Process Development, Quality Control Analysis, and Engineering Design are established under the Technical and R&D Center. In November 2018, the Product Development Department was added to strengthen and accelerate the development of the high value-added new products in terms of advantage enhancement and new value invention. Current research and development domains include:
Innovative Technology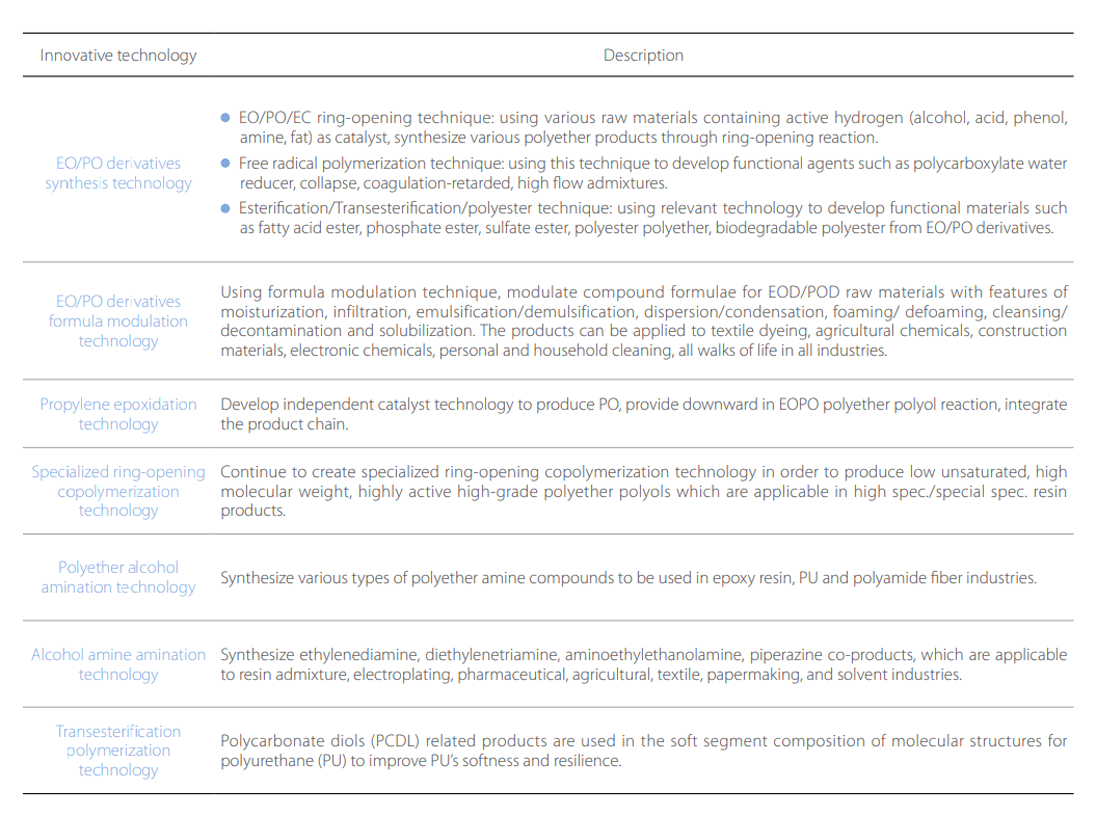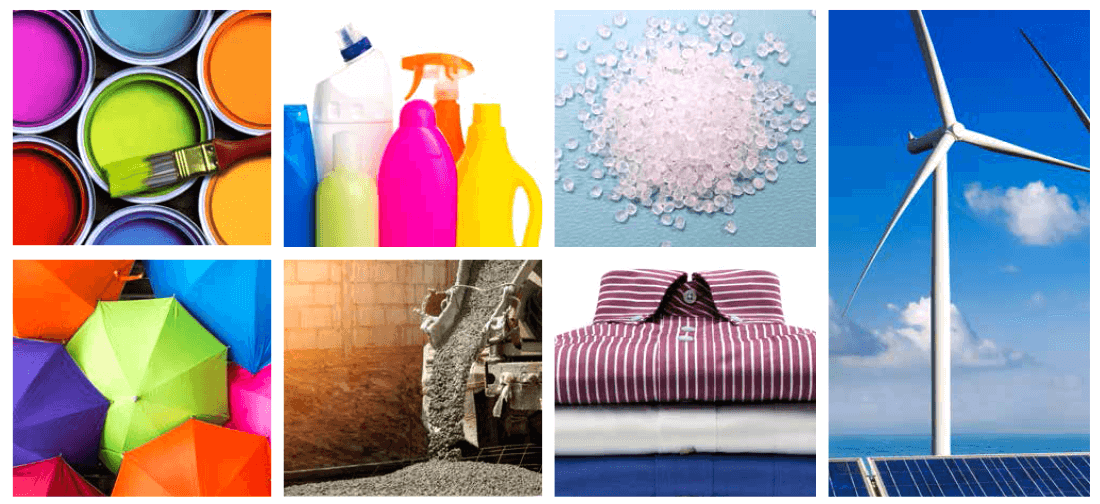 Innovative Product