Water Resource Usage
The source of water for the OUCC Linyuan plant is the Fengshan Reservoir, and no water source is taken from the water resource pressure area, which is treated and used by the water treatment plant. The Plant is located in the industrial park, and waste water is discharged into the industrial sewers, which does not affect the water source. To cope with the risk of water shortage or floods caused by climate change, we have formulated a comprehensive water resource management plan in cooperation with the local government, and have also set water resource management objectives to handle emergencies and water conservation measures.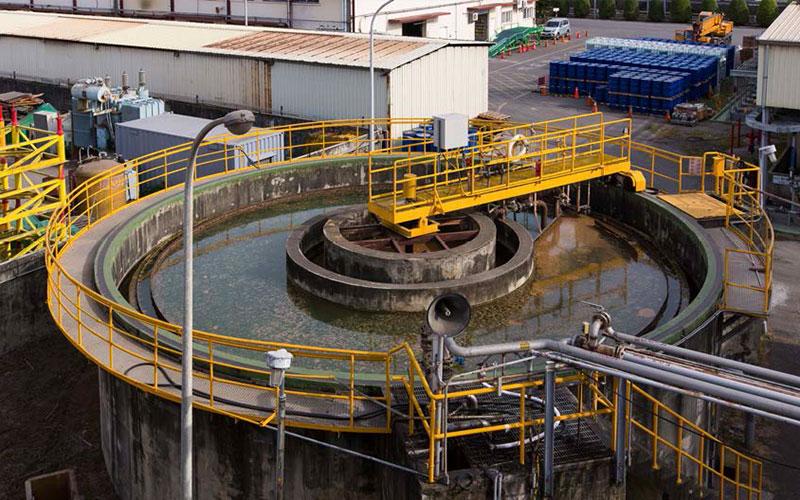 To protect the environment and water resources, OUCC promotes proposals for improvements in our processes and technologies and actively seek for the best water management solution to reduce water consumption. A total of NT$68 million was invested in 2018 to set up a wastewater recycling system at the Linyuan plant. The system trials and performance tests were completed in December 2020. Up to 1,000 tons/day can be reclaimed each day, with a 70% highest wastewater recycling rate. This water can be used in the cooling towers and the current actual production of recycled water is around 700 tons/day with a wastewater recycling rate over 60%. As of the end of December, the total volume of recycled water was about 35 tons.

OUCC has submitted a survey of their willingness to use recycled water to the Industrial Park. The plan is to use 1,500 tons/day, and the target is that 50% of the water used should be reclaimed.
Water Usage
2020 Water Usage (Linyuan plant)
Water Recycling Measures
We strive to implement the water resources management mechanism in the plant area through innovative technologies to improve the efficiency of water resource usage and reduce the environmental risks of water shortage and water resource recycling in the plant area.

Wastewater Treatment & Discharge
The chemical plant wastewater contains incompletely reacted raw material, and/or in low medium of solvent used in production. Any wastewater or liquid waste produced in the manufacturing process that has not been properly treated would be a serious hazard should it be discharged into the environment.

In this regard, the OUCC abides by the "Procedure for OUCC production process wastewater discharge" stipulating emission limits of COD<90ppm and SS<25ppm. The total treated wastewater is piped into the Industrial Park Joint Wastewater Treatment Plant. The initial rainfall (about 30 minutes) is collected in a storage tank, and then passed into the wastewater treatment plant for further processing. The waste water discharge meet the limits in 2020.
Effluent Quality Test
Wastewater Discharge