Performance Appraisal
The OUCC has clear specifications for employee performance evaluation and employee incentive & discipline. To maintain both equity and employee development, managers at all levels will discuss daily performance with the staff during the evaluation period. The performance appraisal and evaluation mechanism is carried out in two stages. Direct managers account for 70% of variance in employee performance evaluation, and managers at higher-levels account for 30% of variance. The 2020 annual performance evaluation was a 100% all-employee operation. Operator-level colleagues, employees at respective level, as well as management level were all evaluated.
Performance Evaluation Management Mechanism

Talent Training
At OUCC, we understand that the talents hold the vital key to the sustainable management of the company, which are also the source of competitiveness. To help employees maximize their potential, we have established a complete education and training system which maps out plans for short-, medium-, and long-term professional career development. In addition to increasing internal cohesion, the professional potential of employees is inspired and enhanced, and grow simultaneously with the company.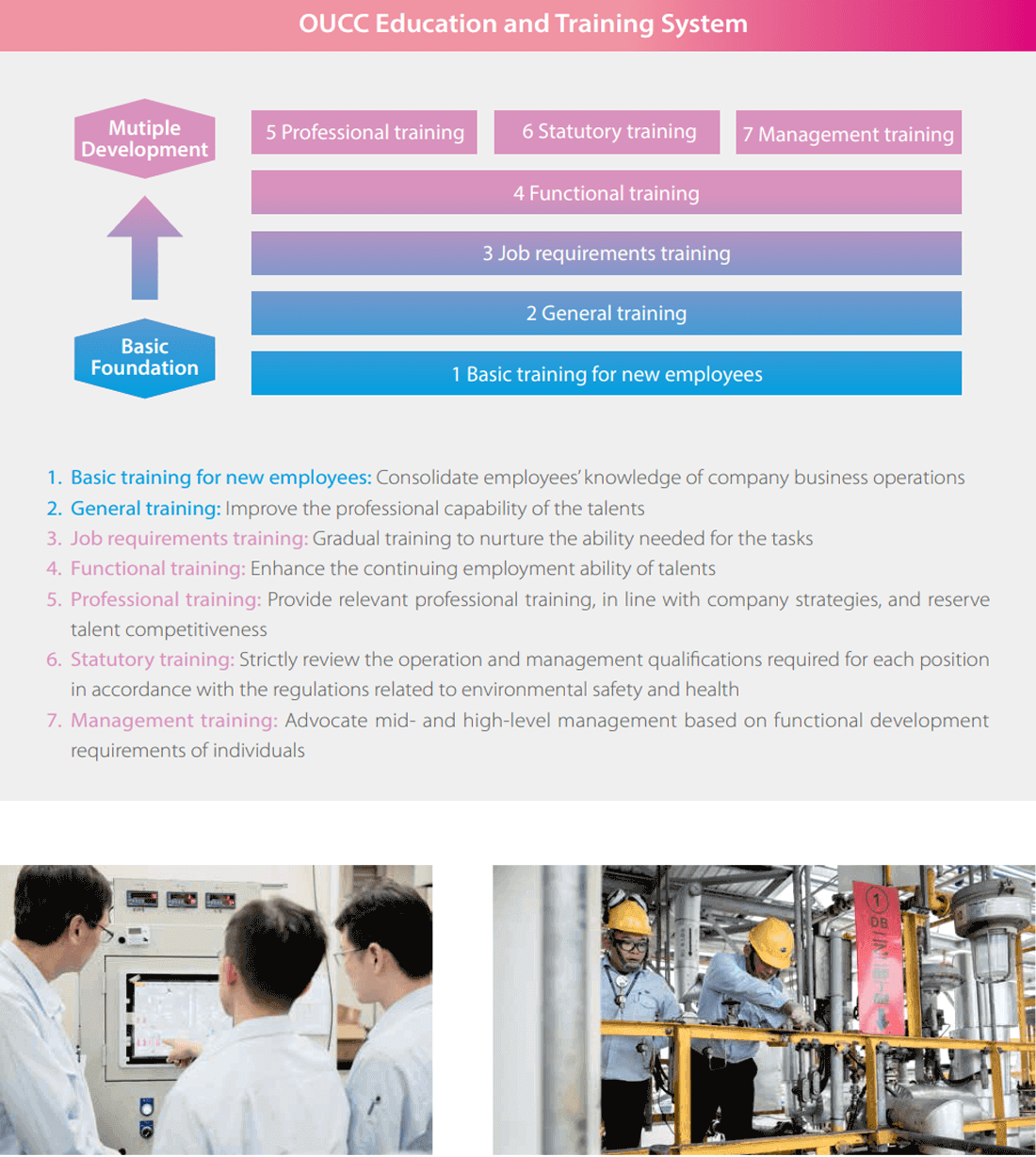 Employee Training Hours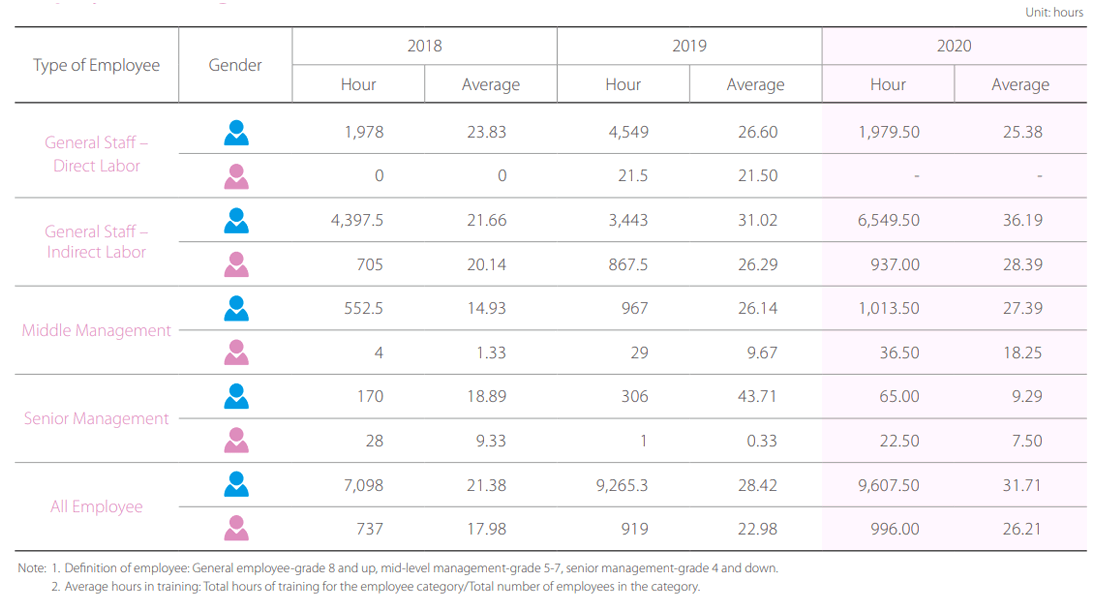 Training Investment Statement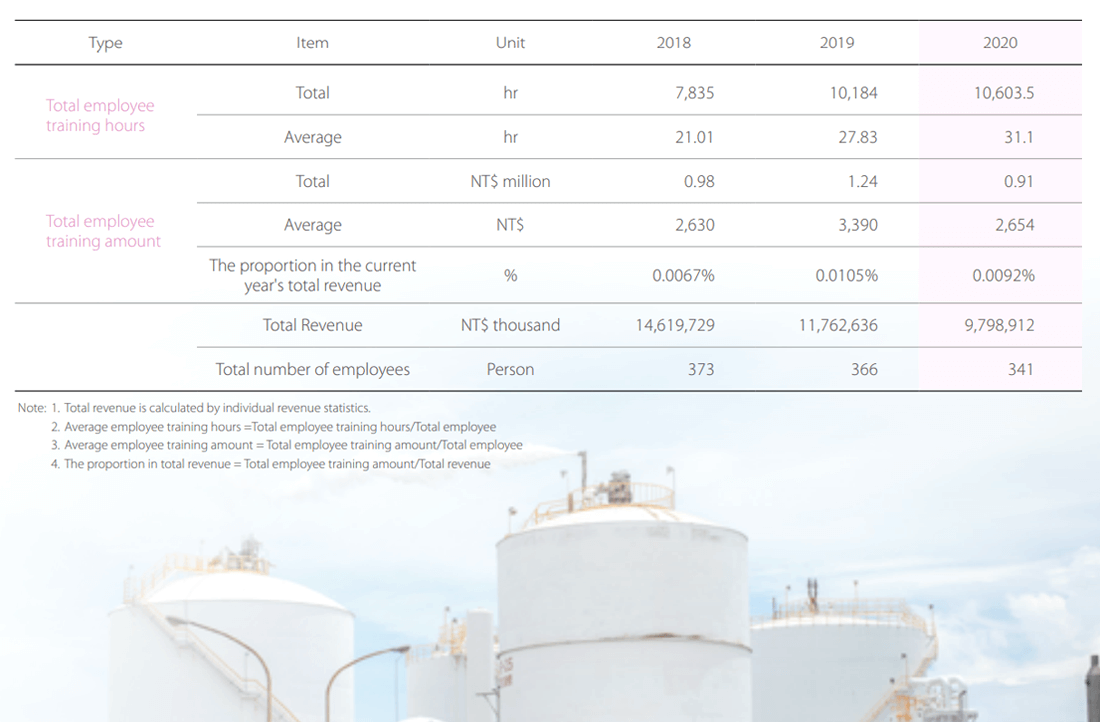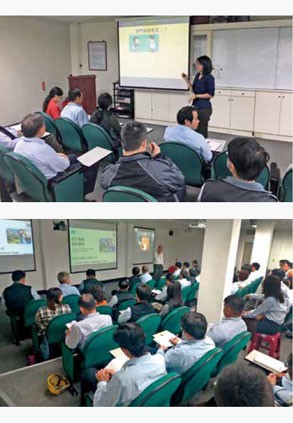 Professional Talent Training
A potential talent and leader nurturing mechanism has been implemented to search for competent successors for existing supervisory and management posts.

We encourage talented workers to register for MBA degree programs at domestic universities to improve their management skills. The COVID-19 pandemic caused serious changes in many different industries in 2020. However, this did not affect our employee training programs. By utilizing the vacancies resulting from a decrease in production, an "Intensive Course on Professional Capabilities Development for Manufacturing Industry Quality Control Personnel" was introduced in cooperation with the Productivity Center combining with programs of the Industrial Development Bureau, MOEA. Practical application results were generated for the seed participants dispatched by each department, professional capabilities such as SPC statistical processing, the MSA measurement system, DOE (design of experiments), and 7Ss in management were achieved.

It is hoped that this training will enhance our quality control methodology/optimization and increase the number of useful tools that can be effectively utilized to increase work efficiency.