The OUCC, upholding the spirit of self-discipline, has joined the Taiwan Responsible Care Association (TRCA) to promote responsible care, and taken up six standard management guidelines, including process safety, emergency response and safety, distribution safety, contractor safety, waste and reduction management, and product safety management.
To prevent failure and detection of abnormal conditions in a timely manner, hence, the 5S safety team is formed by senior managers in charge of the plant, perform weekly regular inspection according to designated area, record any defects on the equipment or environment, and submit comments to the inspected unit for improvement.
Record of Awards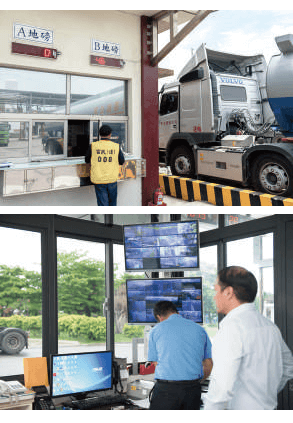 Comprehensive Environmental Safety and Health Management
The OUCC has received ISO 14001 environmental management system as well as OHSAS-18001 occupational health and safety management system certifications, ensuring standard control and compliance. The OUCC incorporated ISO 45001 in 2019, which passed the verification in May 2020 and obtained a certificate, effective from 4/27/2020 till 4/27/2023. In addition, HazOp study was carried out for each plant before construction began, and the "Procedure for The Management of Change (MOC)" is mandatory and must be carried out in advance to ensure safety remains intact after any changes related to process equipment, chemicals, technology, security and operation have been made.

Scope of application of the OUCC Occupational Safety and Health Management System:
A total of 425 employees at the Kaohsiung Linyuan Plant (both company staff and contractors); employee coverage rate was 100%. Location was set at: No. 3, Gongye 3rd Rd, Linyuan Dist, Kaohsiung City.
Operation activities, products or services of controllable, influenceable employees of all units at the OUCC Linyuan plant.
Number of people covered by the management system internal audit: 343; employee coverage rate of 80.7%.
Solid SHE and Environment Preservation System
The OUCC has an Occupational Health & Safety Committee. The regular meeting is held every three months for the review of the occupational safety and health cases and coordination, and a full record is kept and announced to all employees. The chief plant manager is the appointed convener and there are 14 committee members, including 7 labor representatives, which account for 50% of the members.
Diversified Health Management Project
OUCC promotes a healthy employee workplace and provides comprehensive healthcare resources that focus on the health of employees. In terms of corporate social involvement, OUCC has set up complete evaluation mechanisms and health management programs for the families of employees and for nearby communities. These include health checkups, health consultations, health education, diversified health seminars, employee assistance programs, as well as programs for the prevention of human-induced hazards. This service helps employees to manage their own health, and creates a friendly and healthy work environment.
Occupational Safety and Health Management System
OUCC follows the safety and health implementation project, establishes a people-oriented safety culture, and hopes to implement comprehensive safety management and control.
Operational Environmental Tests
We are actively promoting improvement in the effectiveness of the pollution prevention and control system. The installed underground monitoring wells, flammable gas monitoring stations, recycling of carbon dioxide, waste gas incinerators and the capped wastewater plants are in place to reduce the impact to the environment.

To reinforce occupational and plant safety, work site ventilation and potential chemical volatilization were improved. More ventilation fans were added and training in the use of safety protective gear was implemented. Emphasis was placed on safety and health training as well as all the relevant operation management.

In response to neighboring plants emitting foul odor, which enters OUCC premises through air-conditioning systems and cause discomfort to the located staff, the internal and external circulation switches have been installed in the airconditioning systems of each control room to prevent outside odor from affecting the health and working efficiency of the staff. CO2 concentration detector is added to monitor the air quality and a new activated carbon air cleaner is also installed in the gas control room.
2020 Environment Operational Test Results