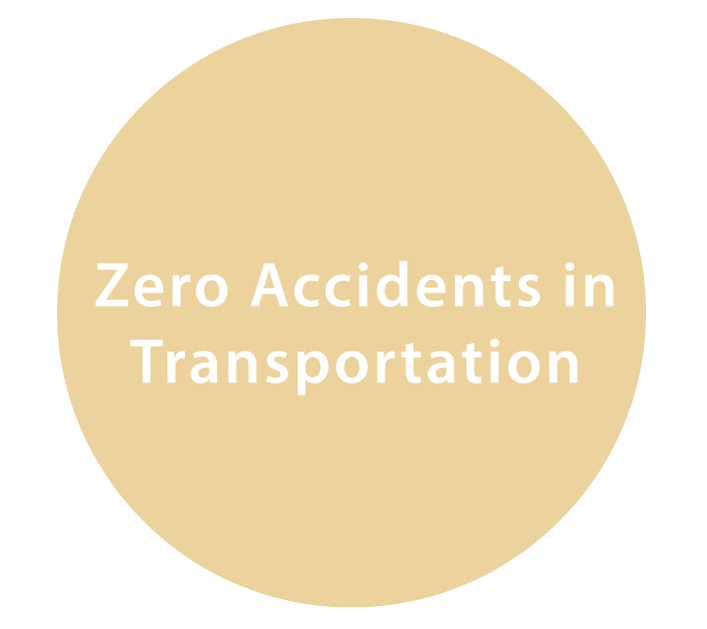 Chemical transport can be divided into inland transport and marine transport. Inland transport can be further divided into pipeline transport, railroad transport, and road transport. Most of the chemicals in Taiwan rely on road transportation, but because of the small geographical environment and the lack of road planning for chemical transportation, if an accident occurs, it may immediately endanger the lives and property of the people nearby and cause significant losses to enterprises. Therefore, OUCC attaches importance to the establishment of a transportation safety mechanism and fulfills its responsibility as a gatekeeper for transportation safety. There were no serious chemical leakages in 2020.
Transportation Risk Assessment
All OUCC products are transported by the tankers outsourced from external suppliers; therefore, the transport contractor management is of particular importance. Due to the main risk of chemical transport is from traffic accident which may cause the tanker to overturn, and result in the effusion of chemicals. We conduct necessary transportation risk assessment.

The chemical hazard categories include explosive, corrosive, flammable, oxidizing and toxic, which not only endanger the life and property safety of transport personnel, road users, rescue workers and nearby residents, but also undermine the natural ecological environment, and the social costs resulted in is huge. The direct cause triggering the hazardous substance leakage can be divided into four factors: human error, vehicle failure, storage equipment, road and environment.
Freight Forwarders Management System
We develop strict management standards to ensure that forwarders jointly fulfill their security commitments since all the tanker transportation in OUCC is outsourced. Apart from compliance with the minimum requirements of the laws and regulations in the country, we also ask our freight forwarders to include the "Risk Factors" in the emergency response mechanism, and continue to improve the safety management system based on the past disaster reviews or potential risk analysis.

OUCC also makes use of case-collected information to improve the depth of crisis response in the supplier transportation personnel and to create a win-win situation for contractor and the company through the promotion of regular education and training for the drivers and dispatchers.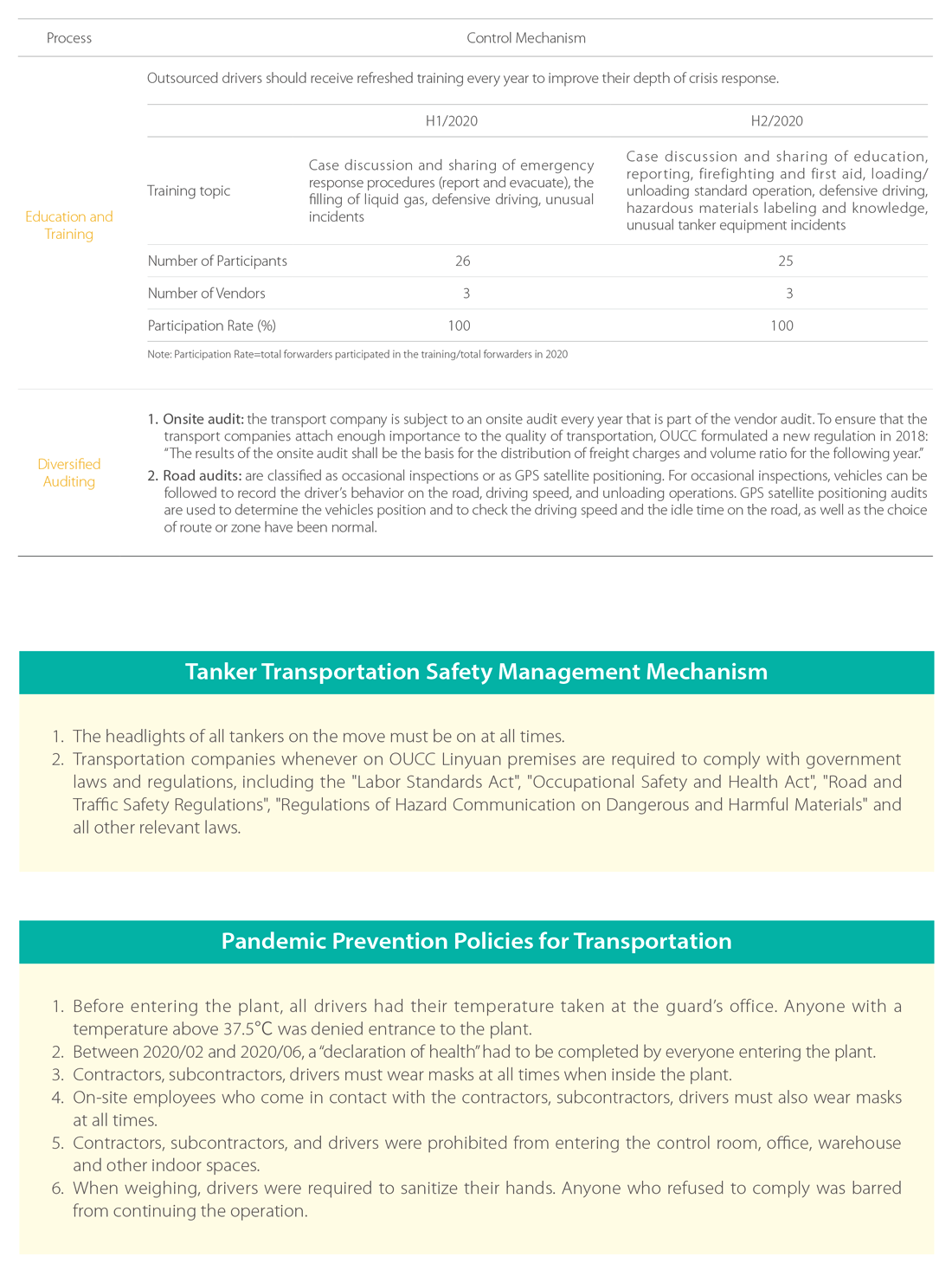 Field Pipeline Maintenance Operation and Management
OUCC formed the "Pipeline Maintenance Operation Team" to actively manage the pipeline-related business, including the establishment and management of pipeline diagrams, monitoring the current status of pipeline operations, conducting pipeline surveys, contingency drills, joint defense organization maintenance, and reviewing the management of pipelines outside the plant to comprehensively control the inspection, testing, and maintenance status, so as to reduce the risks of the pipelines outside the plant.