The OUCC regards "meeting customer needs and serving" to be a vital necessity. We give full consideration to any difficulties and problems encountered by our customers with their applications. In addition to the provision of high-quality products and technical services, we have established close relationships by the promotion of "customer needs-oriented" in terms of product development and technological innovation.

We take great care to protect the security of data and intellectual property rights of our customers. We have a meticulous control system and no incidents of leakage or infringement of customer privacy occurred in 2020.
Customer Satisfaction Management
We value customer satisfaction. In addition to relevant communication channels, we also hold quality management reviews on a semi-annual basis as a response to requests and comments made by customers regarding products and services.
Occasional customer visits
An annual customer satisfaction survey
Occasional distributor meeting (sales)
In 2020, OUCC carried out a customer satisfaction survey on EG and EO products. The customer coverage rate was 100% and the average score on satisfaction was 33.3 out of 35. A satisfaction survey for gas customers was also conducted (recovery ratio 95%) and the average result was "good" out of 5 grades. These results shows that customers are satisfied with OUCC services.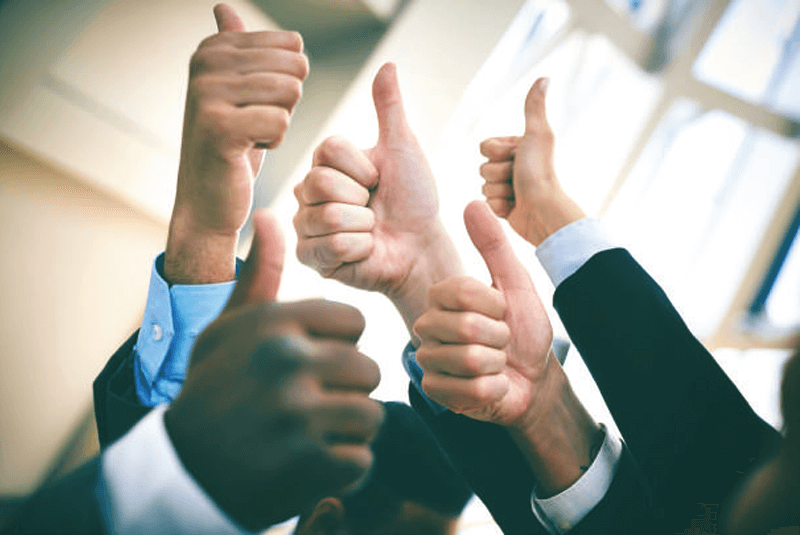 Customer Satisfaction Survey (EG&EO)
Rigorous Quality Management
OUCC have obtained ISO 9001 certification, and we exclude the use of heavy metals such as lead and cadmium in accordance with "Restriction of Hazardous Substances Directive (RoHS)." Under a strict quality management, we win the trust of customers by the stable standards for products, and no significant quality events occurred during 2020.

In addition, in order to meet the requirements of our customers and to ensure the compliance of our quality management system, we regularly conduct internal audits every six months and third-party external audits once a year, and draw up improvement measures for any deficiencies during the audits to effectively maintain the effectiveness of ISO 9001 quality management system.