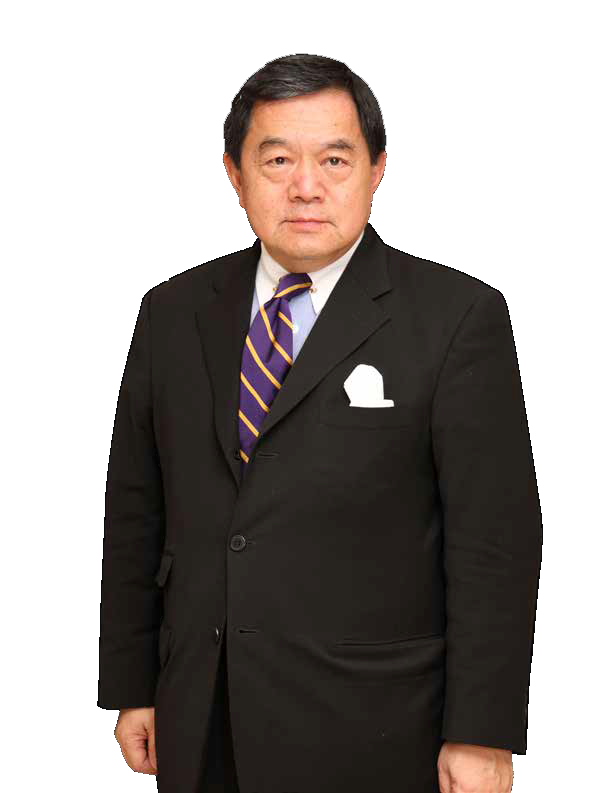 CHAIRMAN'S MESSAGE
Welcome to the 2020 Corporate Social Responsibility (CSR) Report of the Oriental Union Chemical Corporation (hereafter referred to as "OUCC"). Looking back at the past year, despite being in a rapidly changing environment, OUCC upheld the spirit of "sincerity, diligence, thrift, prudence, and innovation" on the path to sustainability. By cultivating one step after another and accumulating its capital through persistent innovation, it demonstrates the fulfillment of corporate social responsibility through actions.

In 2020, the COVID-19 pandemic hit the global economy and became the most serious challenge of the century for all companies. OUCC promptly activated the response mechanism at the beginning of this year. Aside from keeping close attention on pandemic development, OUCC has developed technological interfaces and tools to facilitate the prompt notification to the staff and keep track of the factory status at any time, production schedules were flexibly adjusted to ensure uninterrupted operation. OUCC was committed to ensuring the health and safety of the employees.

In an ever-changing market environment, OUCC continues to cultivate the core business to increase the competitiveness of its basic products; it also actively sought corporate transformation to utilize its innovative strengths, develop green chemicals, and commit to the development of diversified products of high value. The development of customized specialty chemicals could be widely applied to various fields, such as chemical fibers, textile dyeing, paints, cement, electronics, plastics, and daily detergents.
As a corporate citizen, OUCC worked hard on the promotion and implementation of ESG. The outcomes in 2020 included:
The promotion of green processes: OUCC set up photovoltaic system for self-generation, and plan highly efficient and low carbon cogeneration equipment. In response to the structural change of energy in 2025, our goal is to reach 10% green energy in five years.
Digital transformation: In view of the intelligent manufacturing, OUCC successfully integrated BI business intelligence, strategic planning, and predictive analysis into the operation information platform, where the data potential could be fully utilized to meet the needs of the operative decision makers or departmental analysis all at once.
Create a low carbon industry chain: Through crossed-industry collaboration, OUCC joined hands with Ya Tung Ready Mixed Concrete Co., Ltd. (hereafter called Ya Tung) to develop chemical agents and functional additives for concrete in order to fulfill the needs of end users and the market, officially entering the domain of construction chemicals.
Develop the Enterprise Information Platform (EIP): promote the staff health and care system to protect and track the employees' health and safety during the pandemic.
Optimize the postassium iodide(KI) recovery technology: OUCC continues to maximize the profits of circular economy. Also, the wastewater recycling system is officially operating, and is capable of recycling 70% of the effluent to protect water resource.
To ensure the safety and health of employees, OUCC is committed to maintaining the work environment, aiming for "zero accidents, zero injury, zero pollution", building a comprehensive health and safety mechanism. The Linyuan Plant reached the record of 4.91 million safety man-hours in 2020, and the goal is to surpass 5 million safety man-hours by 2021.

On the path to sustainability, OUCC actively links to the international trends, listens to the voices of the stakeholders, and implements these sustainable actions into corporate operations, to achieve a balance between production, environment and humanities, fulfilling our commitment to CSR while join hands with our supply chains. Meanwhile, your support and encouragement to us is much appreciated
Chairman of Oriental Union Chemical Corporation